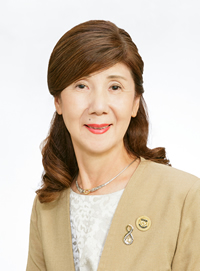 Soroptimist International of Osaka(SIOsaka)was created in 1970 by a sponsor of Soroptimist International of Kyoto. During the last 50 years, we certified 9 original clubs in Osaka prefecture. Now 19 clubs, including offspring of those nine clubs and clubs founded by the offspring are all active in the area. We celebrated the 50th anniversary of our certification on June 2, 2020.We had planned to hold the 50th anniversary celebration and banquet on May12th. The celebration had been announced and preparation had been made, and we had a lot of registration from sister clubs. Unfortunately, we had to cancel this event because of an upsurge in coronavirus pandemic infections. We would like to thank the 527 people who attended the commemorative charity dinner concert held on December 20th of last year. We are very grateful for the success of the event. The banquet associated with this charity event was held on a smaller scale than originally planned, with attendance limited to members of SIOsaka. We made a 50th Anniversary donation to each of our support recipients and public facilities, including a fund in Osaka Prefecture ,social support bodies in the City of Osaka, and to an international medical organization.
Our 51th years has started, finding us facing this pandemic and considering how to deal with it. It is important for us to continue to work for the reforms required by the times we live in. We must cherish the circle of service created for the sake of their local communities by the club's founders. Their task and ours is to continue to improve the lives of women and girls. However, we never lose site of the fact that we, ourselves, obtain a sense of fulfillment that is the result of our service to others.
We hope that each member will keep in mind the importance of this task, will learn from and cooperate with each other to overcome the problems faced by
women, and continue our important activities.
We ask for your understanding and cooperation with this ever-important project.
We would like thank all the medical staff who have been on the "front lines" during the Covid crisis. We pray that this infectious disease will be brought under control as soon as possible and that peaceful everyday life will return to us all.
2020
Keiko Shinke
President of Soroptimist International
Osaka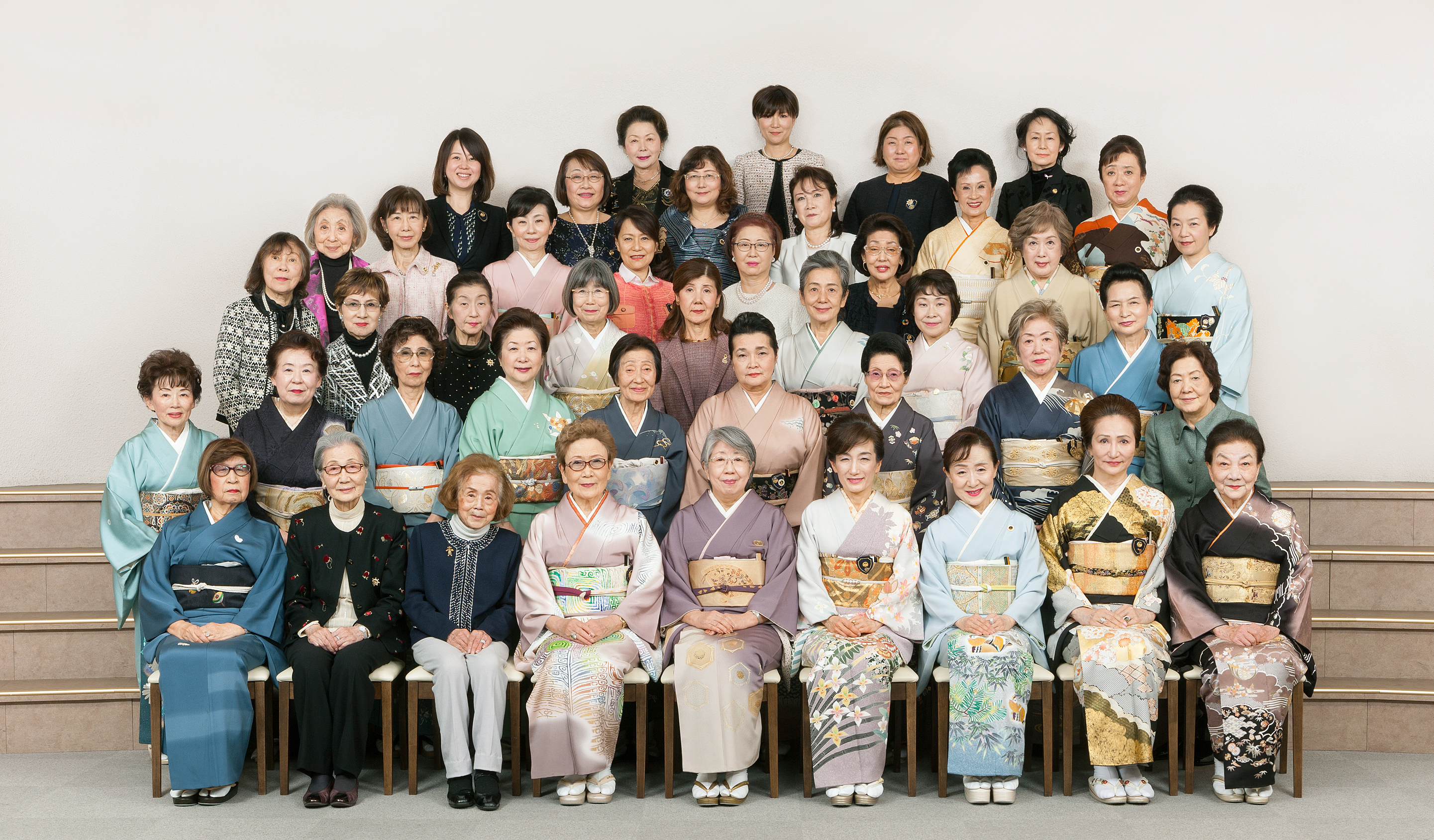 ▲Members of SI Osaka   (Jan.2020)
Club Office S.I. Osaka
RIHGA ROYAL HOTEL
#403 5-3-68 Nakanoshima, Kita-ku Osaka 530-0005 Japan
TEL 06-6448-1121(EXT3880) FAX 06-6448-1578
Soroptimist International
The word Soroptimist comes from the combination of two Latin words "soro" and "optima" -meaning the best for women.
It started in U.S.A. in 1921. Total membership is approximately 90,000 in over 3,165 clubs in 124 countries as of 2007.
Soroptimist International of the Americas
1709 Spruce Street Philadelphia, Pa 19103-6103 USA
Phone: 215-893-9000
Fax: 215-893-5200
E-Mail: siahq@soroptimist.org
website: www.soroptimist.org
S.I. of Osaka, Committees
– Program Service Committee
– International Goodwill and Understanding Committee
– Awards Committee
– Sponsorship Committee
– Finance Committee
– Laws/Resolution & Soroptimist Orientation/Leadership Training Committee
– Membership Committee
– Public Awareness Committee
– Attendance Committee
– Ways and Means Committee
– Japan Foundation Committee
Friendship Link Clubs
Soroptimist International of Osaka
– Charter Date: June 2,1970
– Charter Members: 40
List of Service Projects of S.I. of Osaka, Japan (from June 1970 to September 2009)
Donation to Keihan Cord Blood Bank
Donation to the construction of Japanese Institute of Anatolia Archaeology(the Middle Eastern Culture Center of Japan).
Donation to Hanshin Great Earthquake Relief Project
Donation to Save the Children Foundation
Drinking Water Pipe Line at Pandan town in Philippines
27 wheelchairs to special care nursing homes(2)
Hearing aid carpet to Kozu Children's School for the dumb. Together with TV video deck and word-processor.
TV AND video sets to 5 children's homes in Osaka city
I van with lift for wheelchairs for disabled persons
Wheelchairs(15) to Osaka Senior Citizen's Health & Welfare Center
4 pianos to Women's Centers in Osaka city (North, West, South and East Districts)
Program of Musical Healing. 4 upright pianos to Kongo-Colony, Shoshinen, Helen Keller Foundation Peace Dormitory, Kinderhiem-Imagawa-Gakuen
Sport Center in Osaka city. Electric Speaker System.
Clara Group in Siera District, West Africa
S.I. Osaka 15TH anniversary donation to Osaka prefecture and Osaka city
Scholarship to foreign students in Osaka
Osaka Children's Center: Children's Outdoor Projects Welfare Settlements: TOKO-GAKUEN, ASUNARO, HIBARI
Welfare settlements: KIBO-NO-IE, SHION-GAKUEN
Work-capacity evaluation machine to medical department of Osaka City University
Soroptimist International of Osaka
| Chartered Clubs | Date | |
| --- | --- | --- |
| S.I. of Osaka-Kita | June | 1982 |
| S.I. of Osaka-Minami | June | 1984 |
| S.I. of Osaka-Hokuto | June | 1985 |
| S.I. of Osaka-Naniwa | July | 1987 |
| S.I. of Sakai | May | 1988 |
| S.I. of Osaka-Umeda | May | 1990 |
| S.I. of Osaka-Kadoma (ended in 2017) | July | 1992 |
| S.I. of Osaka-Nanba | April | 1994 |
| S.I. of Osaka-Misasagi (ended in 2017) | June | 1998 |
| | | |
| "S" Club of Otemon High School (ended in 2017) | October | 1989 |
| Osaka Venture Club (ended in 2017) | May | 1992 |
30TH Anniversary Commemorative Contribution (Mach 2000)
5 camphor trees and an iron arch of rose garden at Osaka Tsurumi Garden.
Furniture to the dormitories of foreign students in Osaka city
Club Meeting
Third Tuesday At RIHGA ROYAL HOTEL