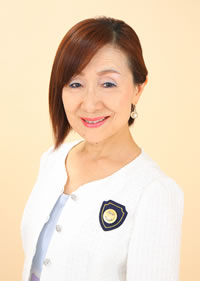 Soroptimist International Osaka (SI Osaka) will be celebrating its 50th anniversary next year thanks to the cooperation and joint efforts of the groups involved and all of you. It is a year of the summarization of the work that we did so far this year.
I would love to do volunteer activities with all members of the organization, following traditions and previous history of our leaders, regardless of age, occupation, or geographical location.
Specifically, I'd like to place emphasis on service and support closely tied to local communities and also to engage in the international volunteer program with our Friendship Link club, based the governor's guideline, "Women's and girls' lives can be improved. The possibilities for women and girls are cherished and promoted by education. We can help people who are viewed as socially weak."
I am grateful to all of the groups involved and to all of you for your helpful work and sincere understanding, and I would like to ask for your continued support of our organization in the future.
You can take a look at our website and see our volunteer programs, commendation project and the reports of our activities, and if you'd like to get involved as Soroptimist member, please let me know.
2018
Midori Tanaka
President of Soroptimist International Osaka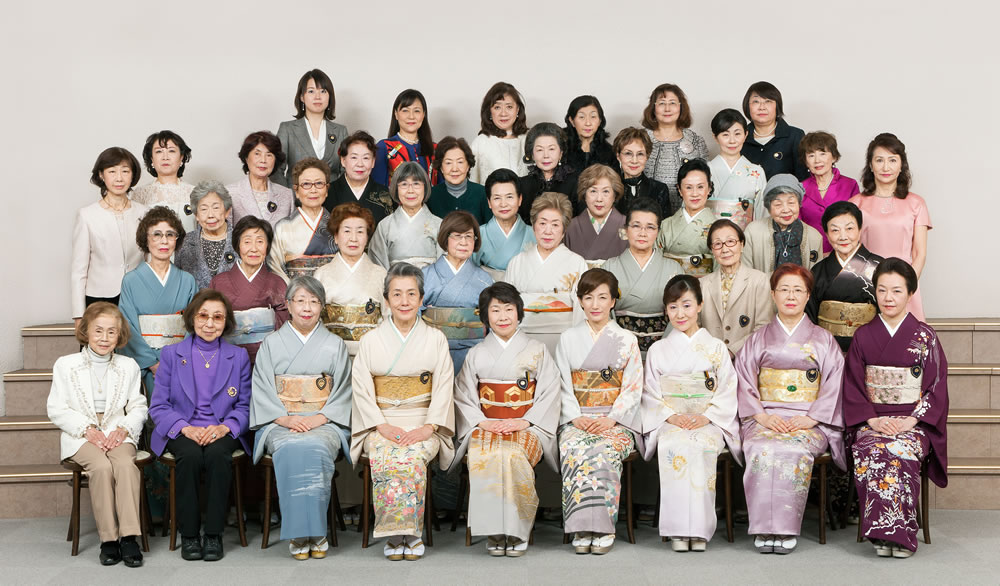 ▲Members of SI Osaka   (Jan.2018)
Club Office S.I. Osaka
RIHGA ROYAL HOTEL
#403 5-3-68 Nakanoshima, Kita-ku Osaka 530-0005 Japan
TEL 06-6448-1121(EXT3880) FAX 06-6448-1578
Soroptimist International
The word Soroptimist comes from the combination of two Latin words "soro" and "optima" -meaning the best for women.
It started in U.S.A. in 1921. Total membership is approximately 90,000 in over 3,165 clubs in 124 countries as of 2007.
Soroptimist International of the Americas
1709 Spruce Street Philadelphia, Pa 19103-6103 USA
Phone: 215-893-9000
Fax: 215-893-5200
E-Mail: siahq@soroptimist.org
website: www.soroptimist.org
S.I. of Osaka, Committees
– Program Service Committee
– International Goodwill and Understanding Committee
– Awards Committee
– Sponsorship Committee
– Finance Committee
– Laws/Resolution & Soroptimist Orientation/Leadership Training Committee
– Membership Committee
– Public Awareness Committee
– Attendance Committee
– Ways and Means Committee
– Japan Foundation Committee
Friendship Link Clubs
Soroptimist International of Osaka
– Charter Date: June 2,1970
– Charter Members: 40
List of Service Projects of S.I. of Osaka, Japan (from June 1970 to September 2009)
Donation to Keihan Cord Blood Bank
Donation to the construction of Japanese Institute of Anatolia Archaeology(the Middle Eastern Culture Center of Japan).
Donation to Hanshin Great Earthquake Relief Project
Donation to Save the Children Foundation
Drinking Water Pipe Line at Pandan town in Philippines
27 wheelchairs to special care nursing homes(2)
Hearing aid carpet to Kozu Children's School for the dumb. Together with TV video deck and word-processor.
TV AND video sets to 5 children's homes in Osaka city
I van with lift for wheelchairs for disabled persons
Wheelchairs(15) to Osaka Senior Citizen's Health & Welfare Center
4 pianos to Women's Centers in Osaka city (North, West, South and East Districts)
Program of Musical Healing. 4 upright pianos to Kongo-Colony, Shoshinen, Helen Keller Foundation Peace Dormitory, Kinderhiem-Imagawa-Gakuen
Sport Center in Osaka city. Electric Speaker System.
Clara Group in Siera District, West Africa
S.I. Osaka 15TH anniversary donation to Osaka prefecture and Osaka city
Scholarship to foreign students in Osaka
Osaka Children's Center: Children's Outdoor Projects Welfare Settlements: TOKO-GAKUEN, ASUNARO, HIBARI
Welfare settlements: KIBO-NO-IE, SHION-GAKUEN
Work-capacity evaluation machine to medical department of Osaka City University
Soroptimist International of Osaka
| Chartered Clubs | Date | |
| --- | --- | --- |
| S.I. of Osaka-Kita | June | 1982 |
| S.I. of Osaka-Minami | June | 1984 |
| S.I. of Osaka-Hokuto | June | 1985 |
| S.I. of Osaka-Naniwa | July | 1987 |
| S.I. of Sakai | May | 1988 |
| S.I. of Osaka-Umeda | May | 1990 |
| S.I. of Osaka-Kadoma (ended in 2017) | July | 1992 |
| S.I. of Osaka-Nanba | April | 1994 |
| S.I. of Osaka-Misasagi (ended in 2017) | June | 1998 |
| | | |
| "S" Club of Otemon High School (ended in 2017) | October | 1989 |
| Osaka Venture Club (ended in 2017) | May | 1992 |
30TH Anniversary Commemorative Contribution (Mach 2000)
5 camphor trees and an iron arch of rose garden at Osaka Tsurumi Garden.
Furniture to the dormitories of foreign students in Osaka city
Club Meeting
Third Tuesday At RIHGA ROYAL HOTEL